Luckily, Vienna is one of the greenest cities in the world, with a 20km beach along the Danube, small lakes around the city and a wild river area called the "Lobau". There I decided to establish my summer office location.
Barbara and her former husband have transformed the Mercedes Sprinter box-van into a lovely motorhome. And we are taking advantage of that now to create a new summer-record in the total number of barbecues. (27 from the boat-summer 2012 in London is to be beaten)
So we want to finally introduce you to all the features of our second home.
A very important feature is the awning. It keeps the sun away and the metal cool.
Unfortunately it is on the wrong side of the van, opposite from the stairs – one of the lovely little imperfections.
It also gives a wonderful protected feeling with the barbacue.
The barbacue: a cheap, foldable and light treasure.
The fisher-chairs: comfortable with nets for fishes or drinks.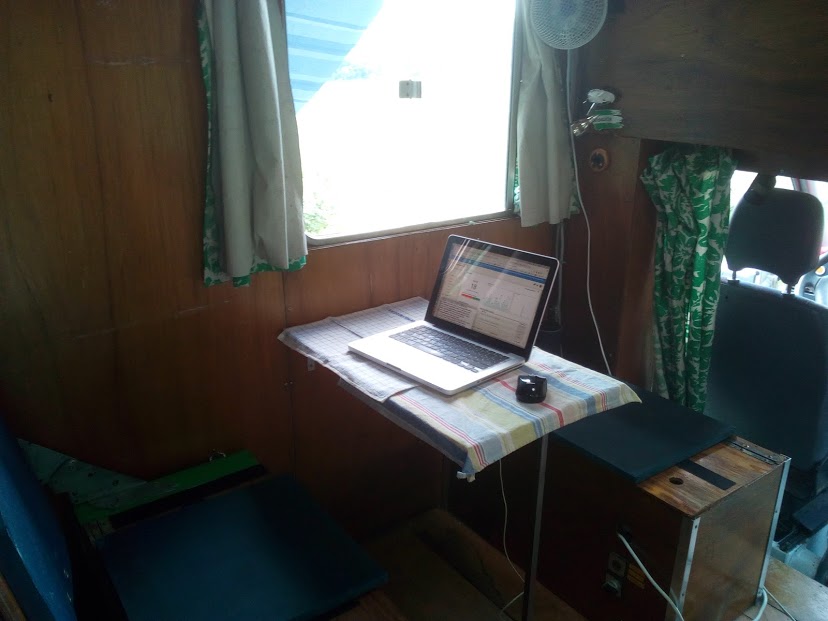 The office is, where I am.
Here I am.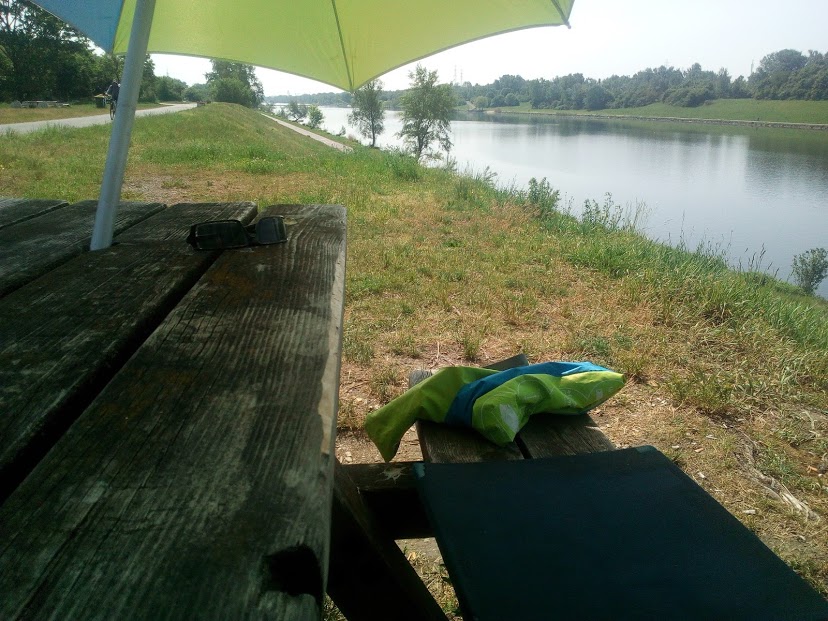 yeah!
Seat and food-storage in one.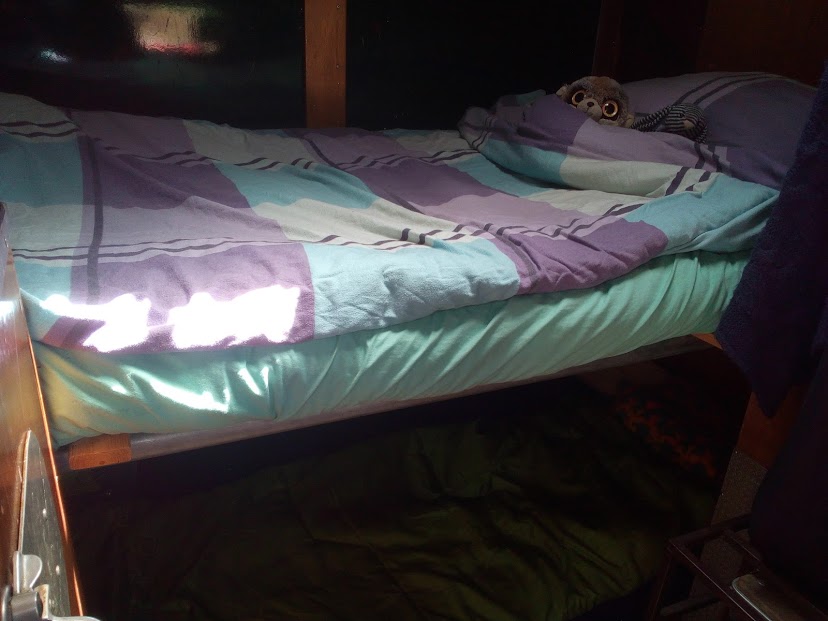 A bunk bed with 2 floors – sleeps up to 4 people.
Very intelligent system – the scaffolding can be removed to have all space free for transportation.
Spanish gas bottle is the supply for oven and heating. To the right: waterpump. Middle: don't ask.
Oven and sink unit. Sweet, isn't it? Would be nice if we could use the water. But there is diesel in the watertank. Don't ask.
Gas-heating. Makes the van in winter comfortable.
Works until -10 degrees, and without strong winds. Then it frequently stops without notice.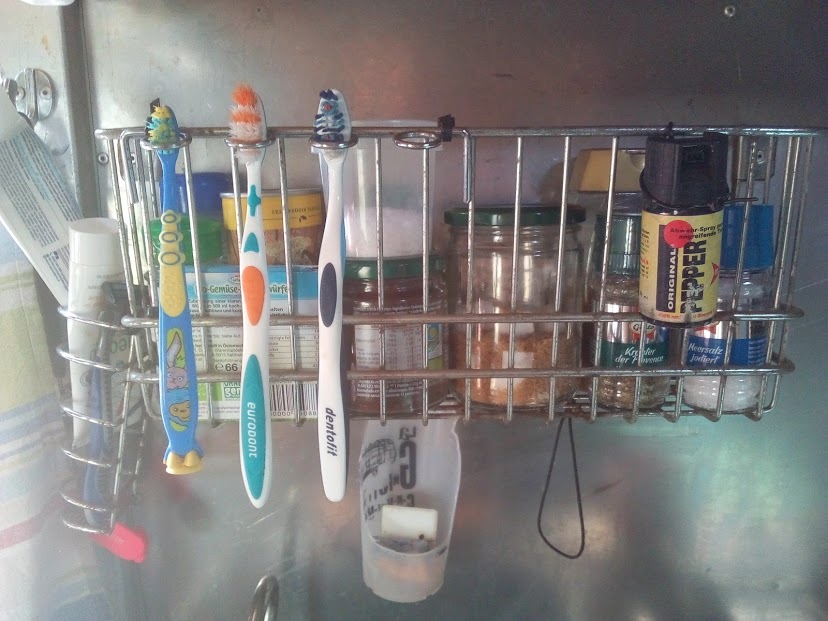 Everything there, great UX. The pepper is not for food, Uma.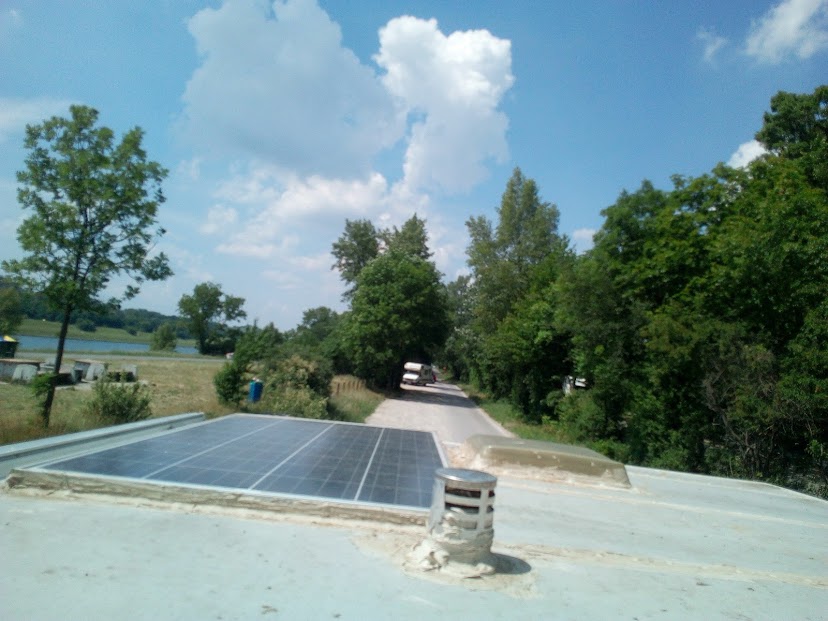 The heart of our electric system: a 150 W Solar panel. Has enough power to charge and operate all phones, computers, cooling-box, fan, and music system.
The box with .. the things: charge controller, 12V 100Ah heavy duty Battery, 230V Inverter 400W, fuses, and some cables .. ehem ..
Very useful to connect all 230 V devices, and serves without problems so far: the Bestek 400W power inverter.
Plug strip with USB chargers and overload protection. Mac power adapters are expensive.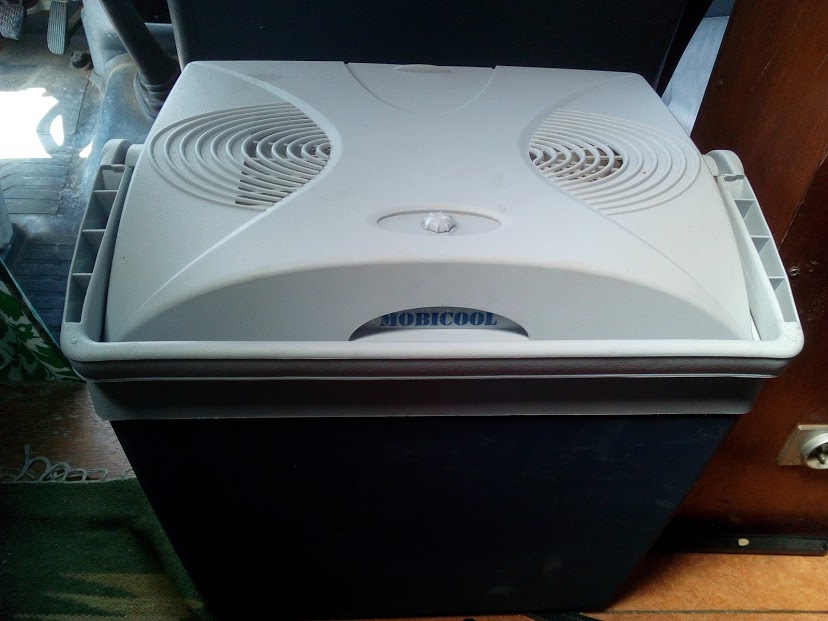 The Mobicool cooling box with 12V and 230V: can cool down 18 degrees, great insulation.
Perfect for cold beer, solid butter and good meat and veggies for the barbecue.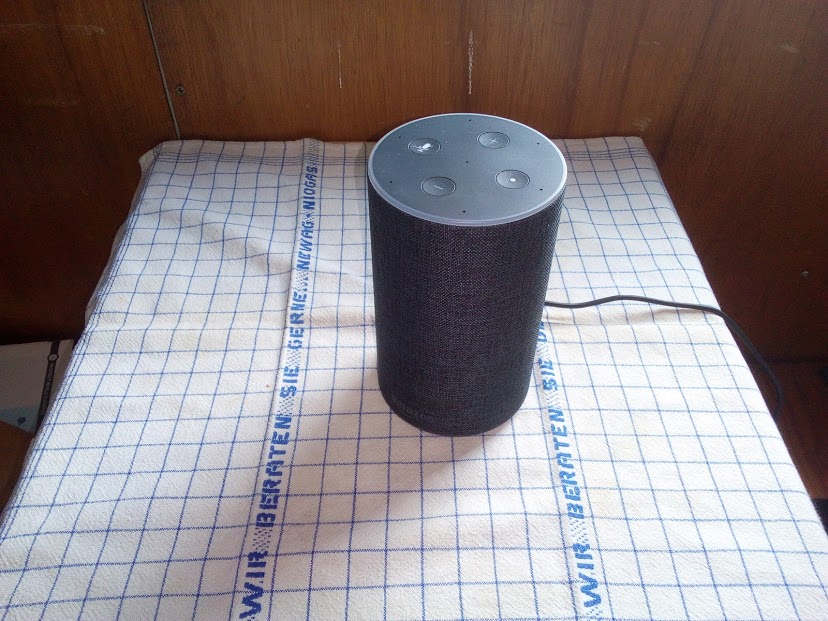 The best thing that happened to the van since ages. May I introduce you to Alexa.
Alexa, play Salsa! (good girl)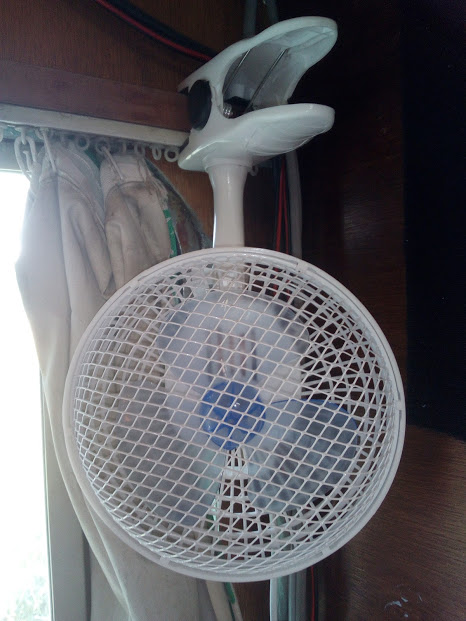 30W mini-fan. Keeps you cool up to a distance of 30 cm.
A voltmeter is a really, really good thing if you want to keep your batteries for a while.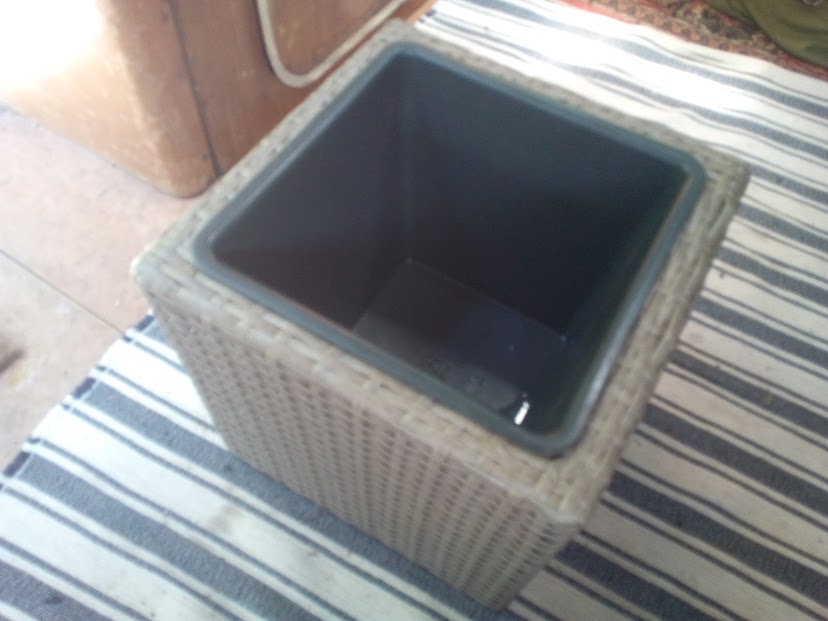 This multi-functional box consists of a plastic inlay and a strong and chique outer wall.
It serves as a washing basin, child toy, toilet. And of course it could theoretically also serve as a plant pot, as intended.
And 2 more nice tools: solar-lamp and smartphone holder.
That's it.
Thanks for watching.
Let us know what you use in your vans!