Traveling is not about seeing as many exotic countries as possible.
It is the art of moving constantly into the new, with grace and compassion, embracing the miracles of life. You can do it actually in your bathroom.
We wanted to write about what traveling means to us.
But then when we actually started to think about it, it was not as easy. All we feel is this longing for the unknown.
It's probably a congenital disease – We have both discovered that we are traveling pretty much from the first moment in our lives. As soon as we could, we did.
Melody left her home in Milan quite early, to work in Bologna. In 2005 she moved to London to study dance, and stayed there for 9 years.
When Gabriel turned 18 he went to the army and added immediately another year as a UN soldier in Cyprus. Later he became a flight attendant, traveling to Asia and America. After university and several years of "normal" work he managed somehow to become a freelancer, working from abroad but keeping his close relationship to a company in Vienna.
Both of us were also traveling a lot in between with our parents, and sometimes alone.
We are both not hardcore travelers with a backpack and a list of 10 countries each month. We like a little bit of comfort, plans and security. We are more slow cultural explorers. We like to stay in one place for a while and diving into a new environment. We like connecting to the people there, and then after a few months moving on.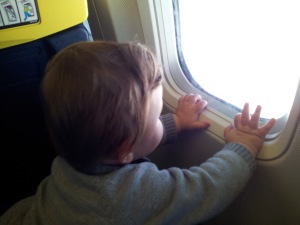 We like to explore the energies of a new place. It is beautiful to find out how other people are living and creating beauty around them.
For Gabriel as former nationalist and conservative guy it was mindblowing to see that people in Egypt are not celebrating christmas at all, but have huge public dinners in every street corner during ramadan. Or that nearly all other nations celebrate christmas on the 25th with Santa Claus, not the evening of the 24th with the Jesus child. That Americans are unbelievable hospitable people. That Italians are eating just biscuits for breakfast, but then talking all day long about the delicious contents of lunch and dinner, and drinking wine only during the meals.
Also he didn't know that you can meet English people best when they are finishing work in a pub with 3 Ales. That Spanish people are not shooting rockets at new year, but instead eat 12 grapes for each gong at midnight and often carry big statues though the streets. And and and ..
The more different traditions we see, the more humble we become. We see that our own way of living is not the only one. There are thousands more, and we are very grateful when life allows us sometimes to become a direct witness to them. People invite you into their holy circle and make you a part of their world. You wonder, you smile.
It is fascinating to see how hospitable and helpful people are, everywhere around the globe.
Somebody told me once: There are just friends and strangers that you don't know yet.
How true.
10 years ago Gabriel was founding with Memet Zeki Metin and Bernhard Girsch the "Earth People Society", an organization that commits to bringing people together and encourages the peaceful encounter of other cultures. While Zeki was doing all the work at home, we were "just" traveling, but permanently meeting "Earth people" on our way.
Maybe it's this: the longing to find the unity of the one heart and soul within the differences of color, languages and traditions.