Today we were invited for a very special event in a cellar of Barcelona.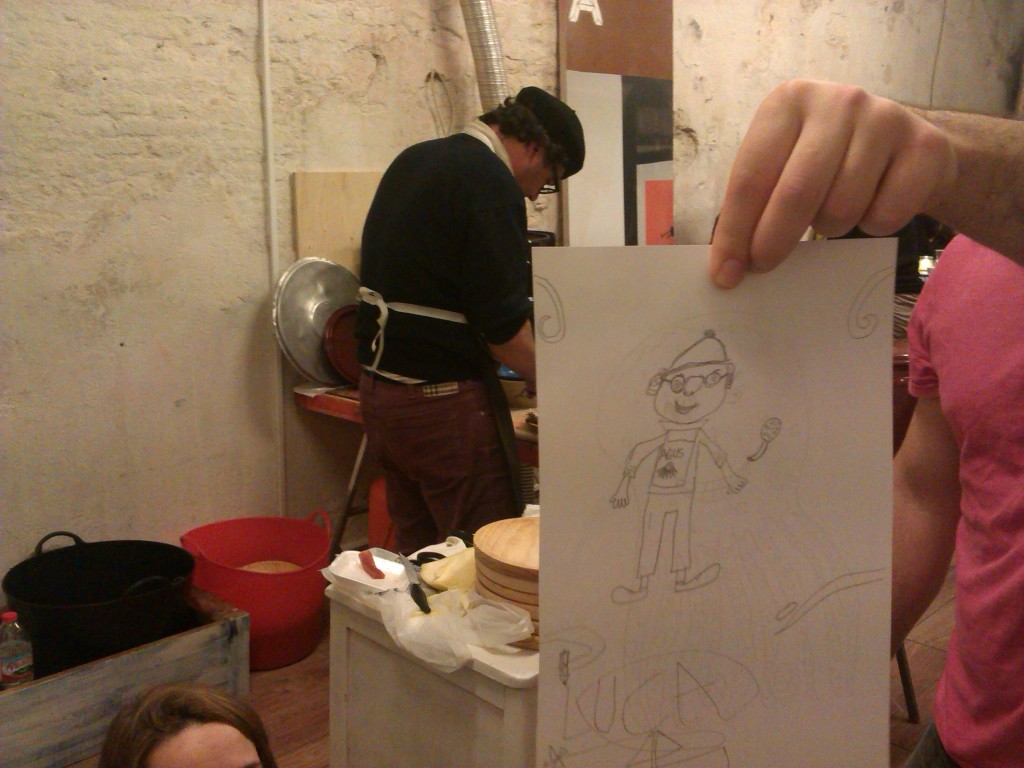 This is Agus (August). He is cooking pulpo for his friends and friend of friends.
Pulpo is a traditional Galician dish from octopus. And this is Luca, the artist.
The octopus is boiling for 25 minutes .. (sorry, Hennie)
.. served with potatoes and algae …
And comes with sea salt from France, olive-oil from Tarragona, red paprika from Pimentón de la Vera, and cheese from Galicia. (At least the bread comes from Barcelona)
The atmosphere is phantastic, because Pulpo is traditionally served with Ribeiro white wine in white ceramic glasses.
Thank you Agus for this phantastic afternoon!